WE'VE WON GAME OF THE YEAR!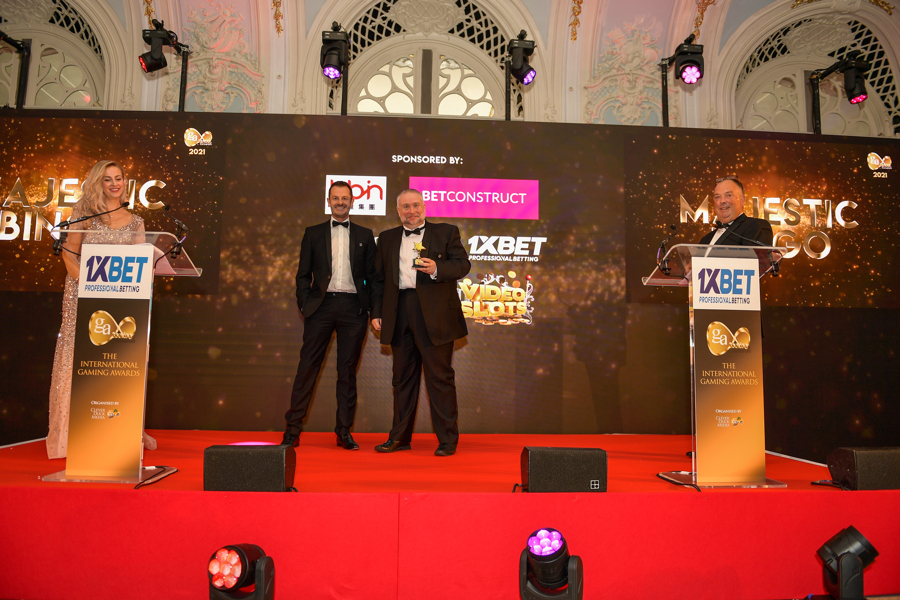 There's
#neveradullmoment
at Majestic Bingo, and this Wednesday proved itself to be one of the best highlights of the year for the Majestic Bingo Team – we only went and won ANOTHER award!
The Award won was the prestigious
'Game Of the Year'
at the International Gaming Awards for our
revolutionary game 'Don't Find The 9'.
We launched the game back in October 2020, giving you, our players, a chance to win huge community jackpots
in club
every afternoon and evening -
Just don't find the 9 and you're in with a chance to win!
We were up against some huge competition for the Game of the Year award including industry giants IGT and Scientific Games. Majestic Bingo were one of the only land-based Bingo businesses attending the awards!
Our Managing Director, Mark Jepp had this to say about the win :
"Obviously I'm delighted, especially for everyone in the company. It's great for us to win this award and proves we can bring our loyal customers new and exciting games when they choose to visit our Clubs. We've got other new games planned so watch this space!"
The brains behind the game, Operations Director Eric Howell said "
The Don't Find the 9 game turns the traditional Jackpot game on its head and the sole focus is on the number not coming out. As the tension builds with each page being called and the number 9 does not come out, it's great to see customers tuned to that number and watching the digital displays, hoping it doesn't pop up! Only customers who buy the stamp (priced at just £1) get to share the Jackpot if number 9 doesn't appear."
You can
play our award winning game 'Don't Find The 9'
exclusively at any Majestic Bingo Club. Find your nearest club
here.